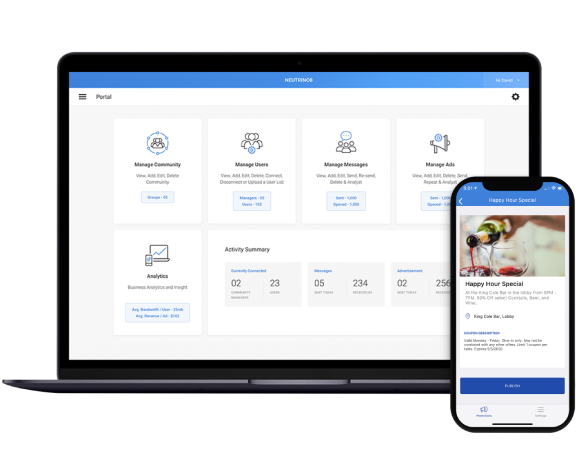 From dynamic creation and delivery of promotions and business analytics, to point-of-sale mobile marketplaces, blazeHub premium services:
Generate revenue by monetizing access connectivity infrastructure.
Transform connectivity from a cost center into an asset.
Enable companies and organizations to offset their access network acquisition and operating costs, which are already dramatically reduced by leveraging neutrino8's AI-driven network orchestration solutions.
Key Features
Growing portfolio of premium services with targeted value propositions
Premium services offer web-portal and mobile app functionality
Can integrate 3rd party applications via SDK
Optional co-branding
Advanced analytics
Key Benefits
Integrate applications seamlessly with neutrino8's blazeAI automated access network orchestration
Manage selected applications from a single dashboard